ABOUT M:E.L.T.
M:E.L.T. is MASSAGE: Exhale. Lengthen. Transform.
Most of us live life at an accelerated pace, where deep breathing and relaxation is not practiced regularly.
We also live in an increasing 'forward posture' world, where computers, commuting and repetitive motions cause overuse that 'shortens' long muscles - and vice versa - pulling on other muscles, connective tissue and ultimately our entire skeletal frame.
This wreaks daily havoc on our bodies, which often goes unattended until we can no longer function normally. The result is anatomical distress and compromised posture, which often leads to chronic pain.
20+ years of 'slouching' in my car and behind a computer for long, stressful days left me with debilitating posture and pain. Â
Licensed Therapeutic Massage changed my life.Â
So IÂ attended a Nationally Accredited Licensing program for Practitioners, graduated with 4.0 GPA and earned Honors Scholarship for Academic Achievement. Â I now enjoy helping clients leave pain behind to live vibrant lives.
Â
I specialize in Deep Tissue (DT), MyoFascial Release (MFR) and NeuroMuscular Therapy (NMT)Â and Swedish methods
for 'unwinding' bodies back to optimal balance.
Â
My heart and passion is serving Active and Retired Veterans of Foreign Wars and their SpousesÂ
by relieving chronic pain and reducing stress with Licensed Therapeutic Massage.Â
Â
(Case Study interest in benefits of Massage for Chronic Pain, PTS, TBI, Impact/Trauma Injuries/Events.)Â
Â
We only have one body and we demand a lot of it...
Â
Are YOU Ready to M:ELT Today?
425.299.9745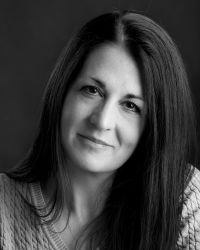 Michelle Sullivan LMPÂ #MA60394974Â
 Licensed Massage Practitioner, Owner / Independent Operator
 M:E.L.T. Massage LLC
 Established / Serving Veterans since 2013
Â